Euclid Research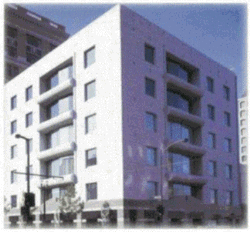 2 North First Street · San Jose, California 95113
Telephone: 408-283-9020 · Fax: 408-283-9029
Founded in 1988, Euclid Research designs and manufactures electronic systems serving a variety of electronics and industrial manufacturers. Euclid Research offers comprehensive engineering services in the areas of complex system architecture, test and measurement instrumentation, and control systems and process control. During its nine-year history Euclid Research has developed and delivered automatic test systems, manufacturing and process systems, and R&D data acquisition and analysis systems.
Combined, our engineering and technical staff has extensive knowledge in process and system design, analog and digital circuit design and fabrication, custom and semi-custom integrated circuit design, mathematical and digital signal processing algorithm development, and software architecture and development.
Euclid Research has built its reputation on addressing unusual problems and is committed to solving unique, challenging measurement and control problems. Our pledge to quality and client satisfaction has resulted in a proven record of accomplishment of providing clients with on-time, cost effective solutions.
In addition to providing custom turnkey solutions, the company has a line of standard products related to mechanical motion analysis and automated test.
---
Euclid Research · 2 North 1st Street, 6th Floor · San Jose, CA 95113-1201
Tel: (408) 283-9020 · Fax: (408) 283-9029